Nothing really exciting is going on here in our winter wonderland. I had hopes of pulling out my snowshoes, but that is on hold until things warm up a bit. I'm beginning to think hibernating animals really have the best plan for life.
Despite a relatively boring existence, one must continue to eat. Here's a few snapshots of what that looks like for my life lately.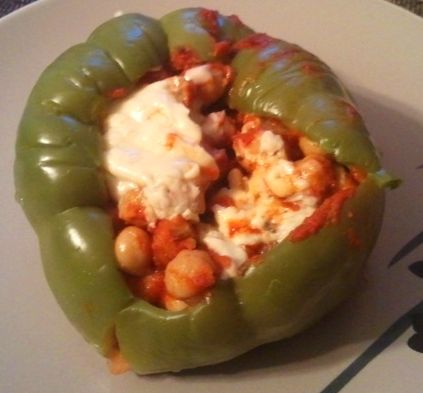 Stuffed Pepper
Chickpea Pot Pie

Meal Planning
Southwestern Potatoes

Tofu Souvlaki

Naan Pizza
The Rest of my Life
I finished reading Those who Save Us (it was ok), and Lamb: The Gospel According to Biff, Christ's Childhood Pal (funny). I'm about to start The Flight of Gemma Hardy

I have almost finished the hat I started knitting for myself last year and I have almost finished knitting a headband I made for myself recently. I'm not good at actually finishing things. I should be knitting my brother-in-law's keyhole scarf but it is uninspiring.

The bunnies are pretty much ok, but two of them could use a grooming session...which consists of checking their bum area for poo hardened into their fur. Sounds fun, eh? I bet you even want to volunteer.