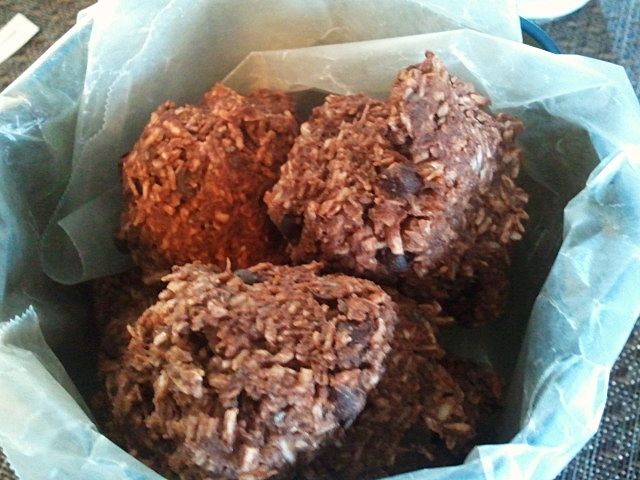 I recently made up these decent
macaroons from oh she glows.
They turned out pretty good. I didn't have any kitchen disasters or anything!
However, I don't love them. I find they have a super strong banana flavour (even if my taste testers didn't notice). My husband didn't love the coconut flavour. He thought it was overpowering. Myself? I didn't even taste coconut. And yes, we really did taste-test from the same recipe.
Next time I would put in more maple syrup because, if I'm honest, I like super sweet things. Once everything was mixed together I felt it was too late to add more, so I threw in some vegan chocolate chips to add a bit of sweetness to it.
I'd probably make them again. They're ok and super easy to make.