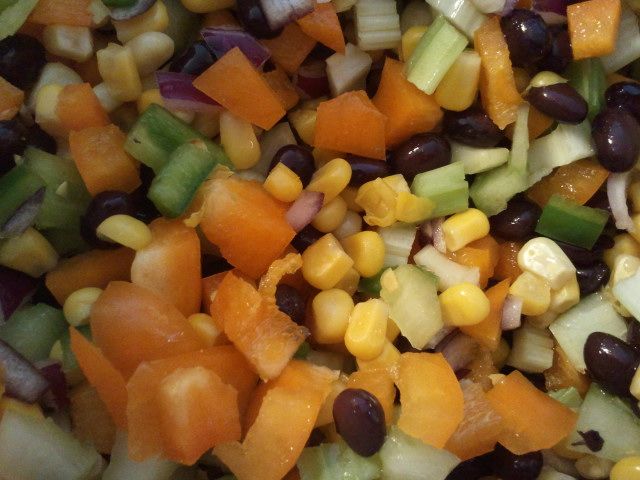 I recently tried out a recipe that my grandmother passed along to me. The original recipe can be found
here.
As usual, I made a few alterations to it....but I don't feel that I made enough to consider it my creation. So, check out the link. Basically: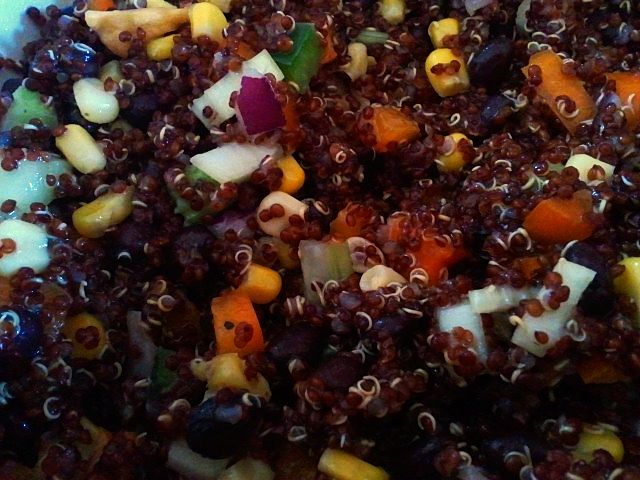 I replaced the tomatoes with celery
I replaced the onion with cucumber
I replaced the honey with maple syrup, and added an extra teaspoon for good measure.
Overall, it was rated 'ok' by myself and my husband. I think the flavours are fine...it's just that neither of us really likes quinoa that much. In fact, my husband suggested that I just leave it out next time. Um, dear? That's a *main* ingredient. On the other hand, if we are both more likely to eat vegetables by skipping the quinoa, he may be on to something!
I will likely make this again, especially for lunches. But I may try a few other recipes out first in hopes of finding something better.