This summer has probably been the busiest summer I've had. But also one of the best. I've had tons of time with family, gone on a much needed vacation, spent more time with family, and enjoyed seeing Mumford and Sons live in concert.
Things should be mostly quiet for the next bit and that should translate into more blogging.
(Some) Stuff I Ate: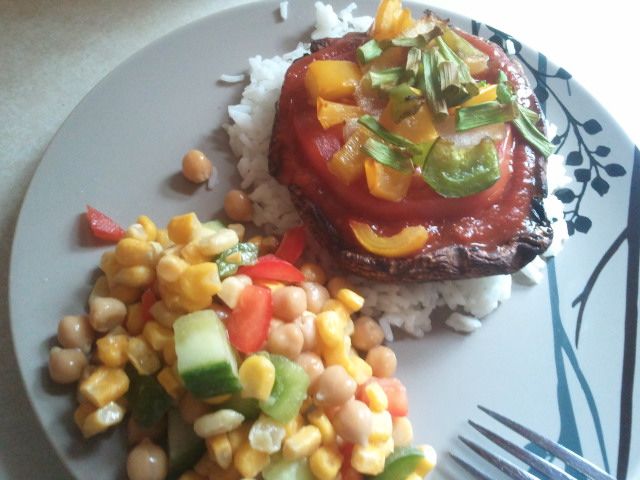 Stuffed portabella
Yummy salad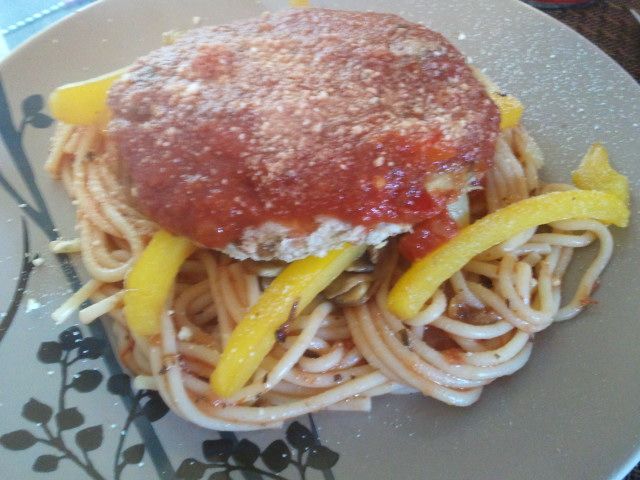 Eggplant Parm
Peach crisp


Stuff I want to Eat
This week is completely unplanned. I didn't go grocery shopping with my husband so my choices are limited. And I *hate* shopping at the local store because it is ridiculously overpriced. I will likely cave though.
In the Rest of my Life
It feels like I've done a lot of reading. It comes and goes. I have finished Miss Peregrine's Home for Peculiar Children (meh, not a fan), The China Study (kind of interesting but mostly science-y and boring), Zoo Story (an interesting perspective on those working in zoos and some information about animals that I didn't know), and Baking Cakes in Kigali (enjoyable).
I'm currently reading The One and Only Ivan, Angry Housewives Eating Bonbons, and Man's Search for Meaning.
I managed not to get too sunburnt while in St. Lucia for a week. But one day at a relatively local outdoor festival? Bring on the soothing powers of aloe.