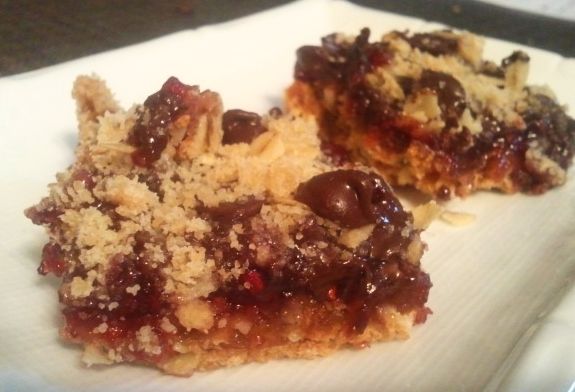 As usual, when working with someone else's recipe, I wonder what tweaks I can make to make it my own or to suit our needs. I did the same with
this
recipe, but in the end, I'm not sure I would change anything. I thought about meshing this recipe with one I want to veganize, but sometimes you just shouldn't mess with a good thing.
It doesn't have tons of ingredients and it is easy. My kind of recipe.
But in the spirit of honesty, I have to say that I messed up and didn't get seedless jam and I only used 1 cup. It still worked though. Yummy chocolate-y goodness with some raspberry added in.
Anyway, I found it at the Vegan Chronicle:
Raspberry Chocolate Bars