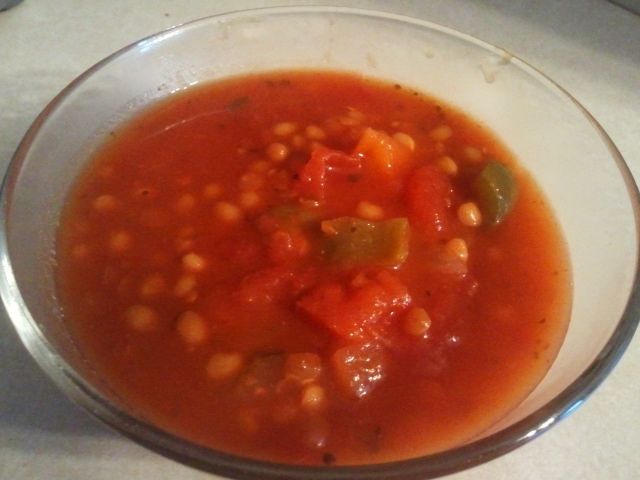 From the recommendation of my sister, I decided to veganize a
stuffed pepper soup
recipe from
skinnytaste.com
.
I serve smaller serving sizes when it comes to soup it seems, and got about 9 servings (1 cup each) out of this in comparison to skinnytaste.com's six servings.
Ingredients
2 cups of cooked rice
1/2 cup of chopped of a coloured bell pepper
1/2 cup of green pepper
1 cup of chopped onion
3 cloves of garlic
1 can of lentils (about 2 cups)
28 oz can of petite diced tomatoes
1 3/4 tomato sauce (I used spaghetti sauce)
2 cups of veggie broth
Italian spices
Directions
In a large pot, sautee onions, peppers, and garlic for a few minutes.
Add the lentils, tomatoes, tomato sauce, broth, and spices.
Cover and simmer for approximately thirty minutes.
Meanwhile, cook your rice.
Serve soup and top with your cooked rice.
Enjoy!
If you eat dairy and/or aren't vegan, it would be super yummy with cheese on top.