I was recently challenged to consume 20 grams of added sugar or less per day over the course of a week. I haven't been entirely successful but I have learned a lot and am working to eat more natural and less processed food. I'm averaging around 20 grams every other day. (The other days may have been filled with much missed Oreos and other 'illegal' foods).
Technically, today is the last day of the challenge. However, it is something I would like to continue working at and would like to get an entire week completed successfully. We will see how that goes!
(Some) Stuff I Ate: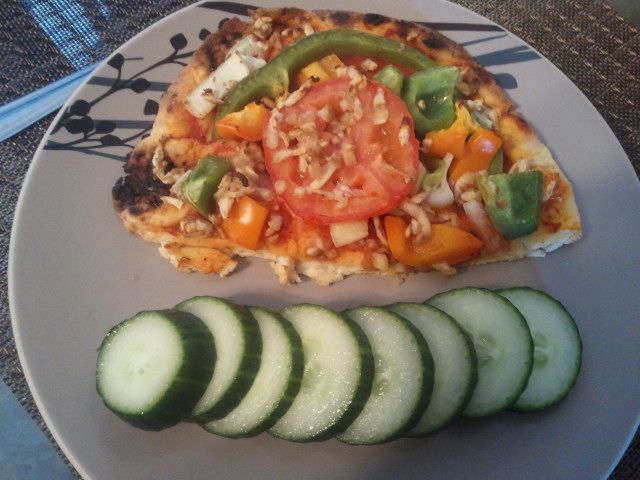 Naan pizza and cucumbers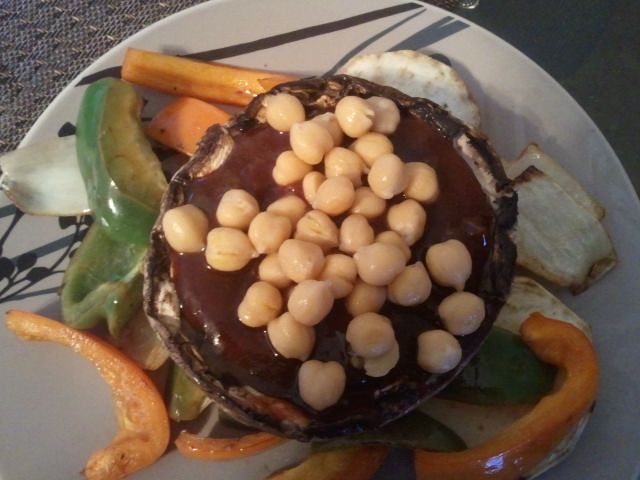 Grilled veggies and chickpeas
Quinoa & couscous salad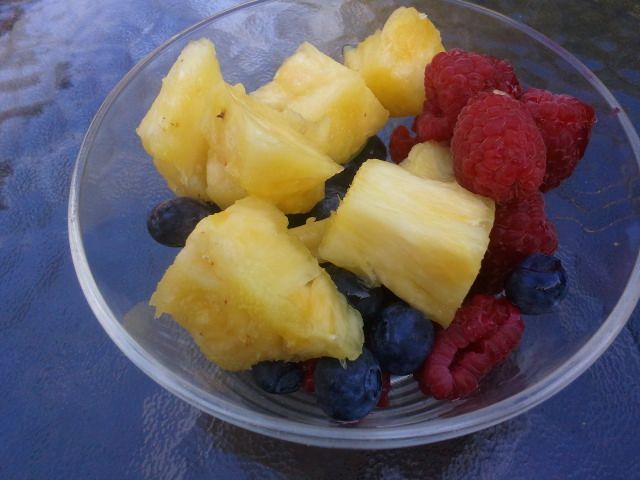 Fruit
Stuff I want to Eat
This week's loose plan includes chili, eggplant parmesan, and eggplant/tofu souvlaki
I may have peach/raspberry crisp headed my way. Someone made it as a treat for me but is threatening to revoke the privileges because I was mean or something. Pft. If that's the case, this person may not get to have my planned apple turnover thingies or coconut fudge. Ha. I win.
Lots of low sugar stuff. I didn't buy Oreos this week. I may not make it.
In the Rest of my Life
I finished The One and Only Ivan (man did I cry!), Angry Housewives Eating Bonbons (it lost it's steam halfway through), and Man's Search for Meaning (good).
I'm now reading The Best of Me and My Secret Sister. Neither are drawing me in as much as I would like.
The vet did not bankrupt me but I did not enjoy paying $250. Did you know the difference between a consultation fee and an illness examination? Other than $30? I do not. The bunnies are doing better now but we cannot turn back time. It seems I have another elderly bunny. Boo.
I was not killed by watermelon or mushrooms (as predicted last week).
I applied to volunteer somewhere. Might as well do something useful, right?
On my radar: the Fitbit One....and that's it.
Coming up: review of the Vegan Mug Brownie, Coconut Fudge, and apple turnover thingies.