It seems like I've been super busy these days, but it has been a healthy busy. Except for quitting the challenge of 20 grams of sugar or less. It was messing with my head and I was having 'off' days. I am going to try to keep my sugar low and avoid processed snacks like granola bars. And the Oreos are not invited back into my house.
(Some) Stuff I Ate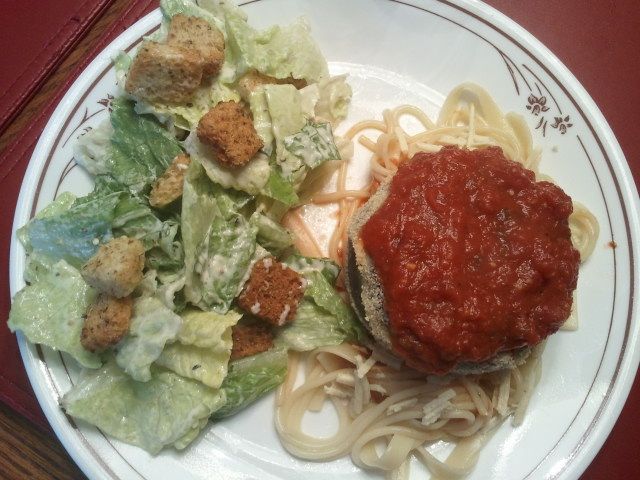 Eggplant Parm with Salad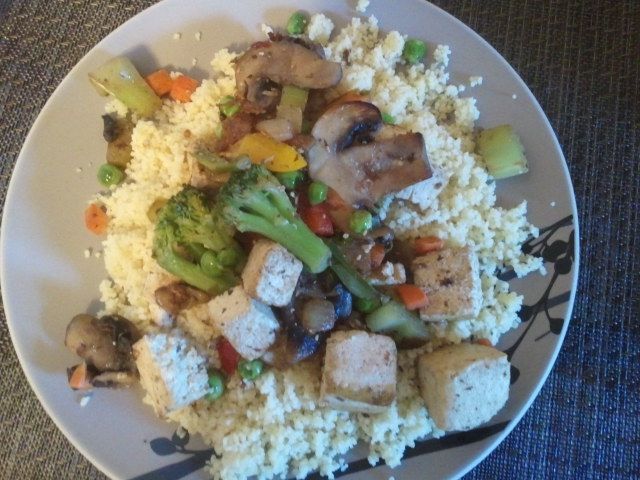 Stir fry
Stuff I want to Eat
My plan may change since our oven is not working and my husband doesn't seem concerned by it. Even after I reminded him that I won't be able to make apple turnover thingies. He may get on it when I point out that this will change the plans to have lasagna and shepherd's pie.
Did you guess I want to make lasagna and shepherd's pie? And apple turnover thingies. Well, you should have guessed that. If not, you aren't actually reading.
Stir fry leftovers
Stuffed peppers
Mexican casserole
Something on the BBQ
In the Rest of My Life
I finished reading The Best of Me and My Secret Sister. Meh on both accounts. I found The Best of Me predictable. It was a let down. I'm not sure why I bothered since there are few books by Nicholas Sparks that I love. My Secret Sister was ok but it really dragged on at the end and became way too sunshine-y for my liking.
I'm now reading Lullabies for Little Criminals and We Bought a Zoo.
The vet did not bankrupt me but I had to go back and that is another $150 out of pocket. But maybe an extension on bunny-Zayne's meds will fix up her eyes. And that might mean that I won't find her sitting facing the wall so much.
I bought a Fitbit One. And now I can't stop moving. Well, I can and I have had lazy days. But it is pretty motivating to try getting 10 000 steps daily. Some people say this is easy. I say that they must be buff totally fit exercise fanatics.
On my radar: Skinny Pumpkin Spiced Snickerdoodles, cinnamon buns, Tahini Chocolate Chip Cookies, Vegan Caramel Peanut Popcorn, Chewy Chocolate Chip Breakfast Cookies, Pumpkin Muffins, and Lentil Walnut Apple Loaf,.
The above lists tell me that it is officially fall, that I spend too much time pinning things on pinterest, and that my focus on limiting my sugar made me obsessed with baking ideas.
Coming up: apple turnover thingies, Tomato Herb Soup, and a review of the Fitbit One.
Walk gawking
(aka appreciating scenery)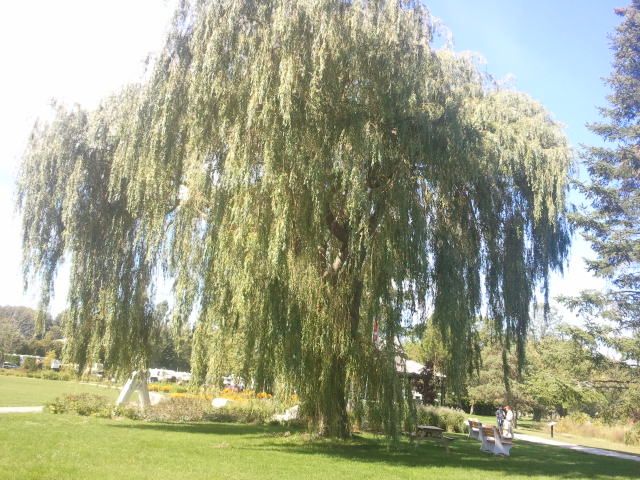 More walk gawking
You get the idea