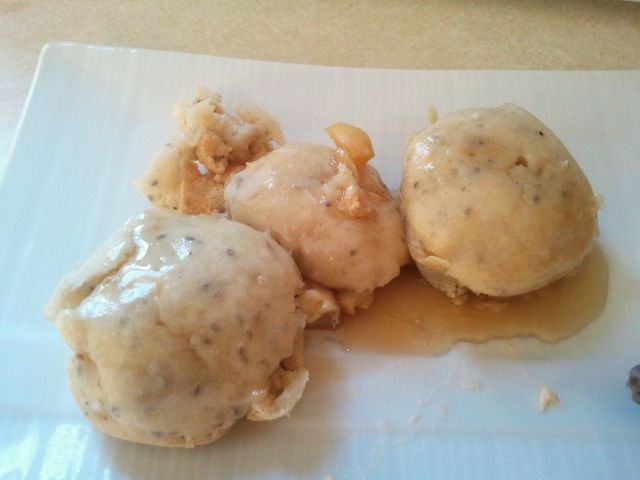 So, these look nothing like the
original recipe
. They are supposed to be cute little pancakes in muffin shape. Mine look more like balls because they put up a fight to stay in the muffin tin.
In the moment, I vowed I wouldn't make them again. But really, they are pretty good. And they were much easier to get out of the pan once they had cooled a bit.
Naturally, I made some changes to the recipe. I added half of an apple, 1 tbs brown sugar, reduced the maple syrup to 1 tbs, and added a tbs of chia seeds. My husband said they are pretty good, except the chia seeds make them crunchy.
Uh, really dear? I'm eating the same recipe and I haven't had any crunch at all. I attribute his complaint to him being a reluctant food-tester with distrust of all things vegan.