I had planned to get so much more done this weekend than what actually happened. I have a feeling this week will fly by (fingers crossed!) and before I know it, I will have another weekend to stuff full with all of the stuff I still want to do plus all of the stuff that I didn't do last weekend.
(Some) Stuff I Ate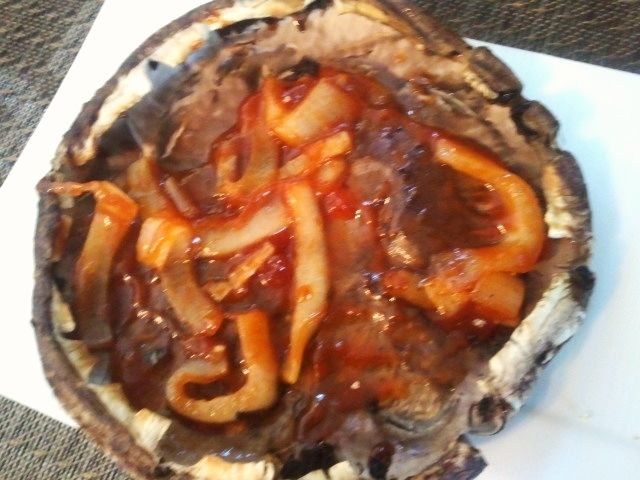 Grilled Portabella Mushroom,
stuffed with BBQ sauce
and fried onion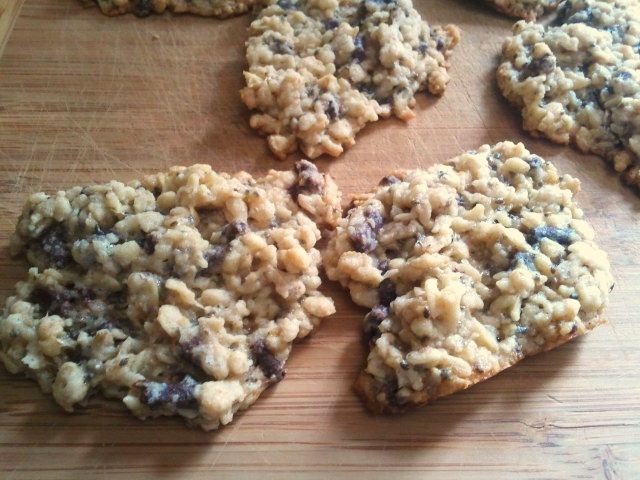 Oatmeal chocolate chunk cookies
(from a mix but oh so good!)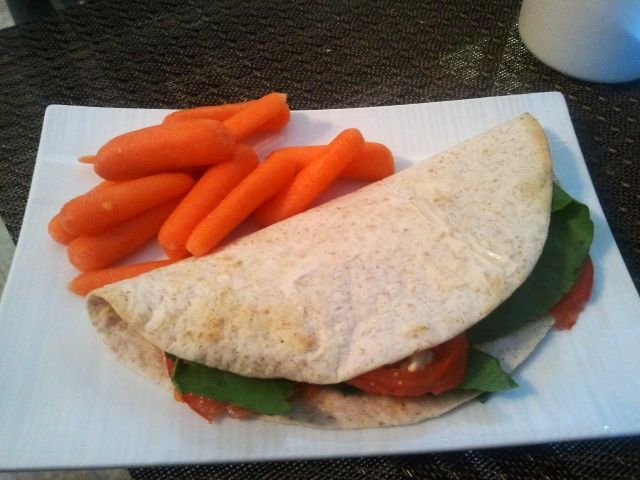 Tomato Quesadilla with hummus
and Vegenaise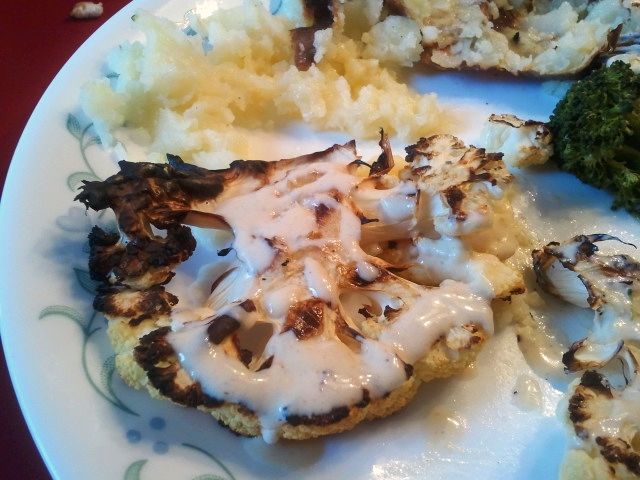 Cauliflower Steak. Next time I would
marinate the cauliflower and
use a different sauce.
Stuff I want to Eat
Veggie dog and bean salad
More mock tuna salad
Peanut Butter Treat Thing (recipe to follow)
Stuffed peppers (we didn't get to them last week)
Stir fry
In the Rest of My Life
I FINISHED SOME BOOKS! I enjoyed Eating Animals. It was a hard read sometimes, but I found it more impactful than the Earthlings documentary. I mostly enjoyed The Dovekeepers but I would have gotten more out of it if I had focussed on this one book instead of reading three at a time. And I also finished A Fraction of the Whole. It was ok.
I'm now reading It's Kind of a Funny Story (coworker recommendation), Escape from Camp 14, and another one that I can't remember right now.
Tested but not blogged: Vegan Caesar Salad. It was ok. But I would probably skip it next time. I found the dressing tasted too much like tahini and my husband found that it was bland. Way to have conflicting reviews!
Coming up: Peanut Butter Treat Thing recipe
And the bunnies: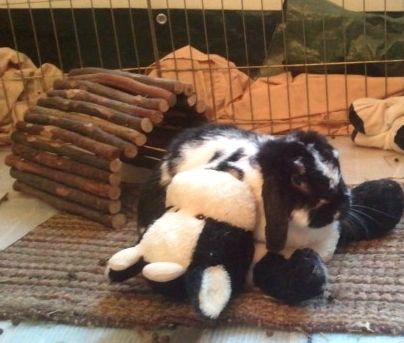 Grumpy Zayne using her stuffed
cow as a pillow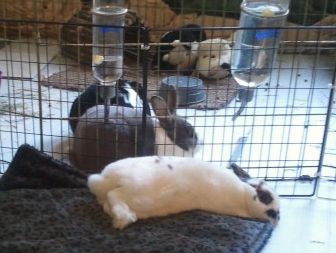 Naveen, Behr, & Zayne.
That's almost a snuggle pile,
and yet they tell me they
don't like each other