I was pretty satisfied with the
vegan banana bread
I made, but I wasn't sure that it could compare to the usual recipe. While I didn't do a side-by-side taste test, both recipes received good reviews.
Ingredients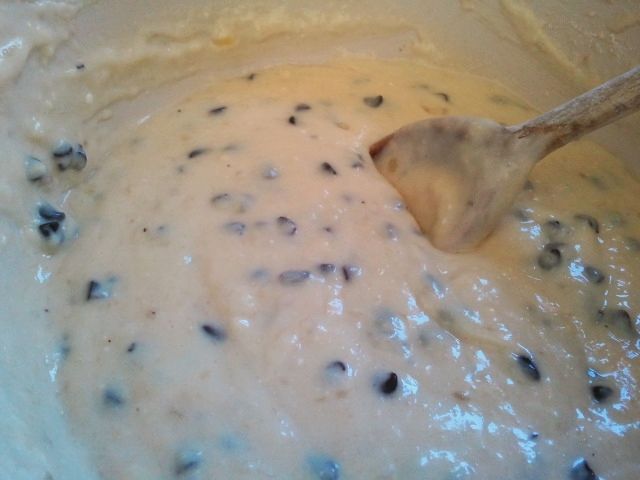 1 cup of ripe mashed bananas
1 cup of sugar
1/2 cup of vegetable oil
1/2 cup of Tofutti Better Than Sour Cream
2 eggs, beaten
1 1/2 cups of flour
1 tsp baking soda
1 tsp baking powder
mini chocolate chips (optional and to taste)
Steps
Pre-heat oven to 325 degrees F.
Mix together the bananas, sugar, oil, sour cream, and eggs.
Fold in the flour, soda, baking powder, and mini chococolate chips. Do not overmix.
Pour batter into a greased bread pan.
Bake for 65 minutes or until baked through. (I like mine a little under-done so you may need to adjust times accordingly).
Eat and enjoy!
My slice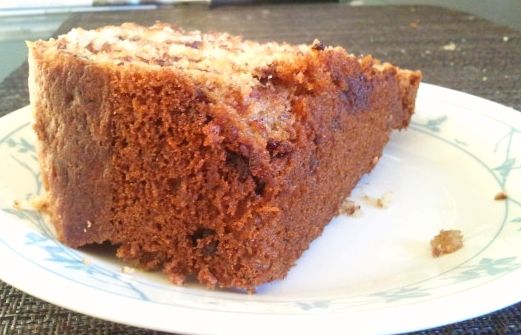 And my husband's chunk...