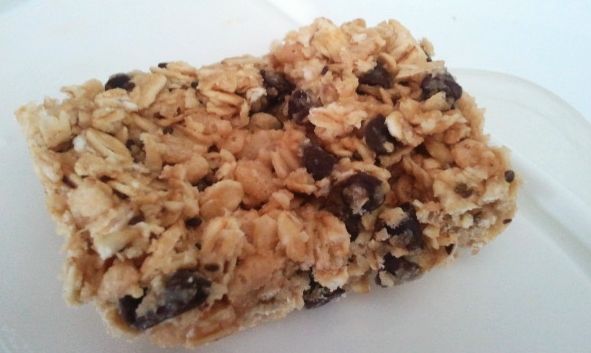 So, I figured I would start my day by making some treats. I like doing this in the morning before it gets hot or I get lazy.
However, since I'm not always super alert, it can cause issues. Today, I didn't have any major disasters. But I did mess up the recipe.
I decided to make
vegan granola bars
from
yummymummykitchen.com
. At the end of this recipe, it says you can add more syrup if they seem too dry. Well, mine did. So I added more syrup and more peanut butter. It was only after placing them in the pan and coming back to my computer that I realized I forgot the coconut oil. And I mixed the chocolate chips *in* the mixture instead of drizzling melted chocolate chips on top. Oops! I will have to go back and make *the actual* recipe one day. Here's what I did instead:
Ingredients
2 cups of old fashioned oats
1 cup of Rice Krispies
1/2 cup of tahini
1 tbs peanut butter
1/4 cup + 1 tablespoon maple syrup (although I do find them a bit too sweet)
2 tsp of chia seeds (I would use more next time but I ran out)
1/4 cup of mini chocolate chips
Steps
Line an 8x8 pan with tinfoil. Spray with non-stick cooking spray. Set aside.
Combine all of the ingredients.
Press mixture into prepared dish.
Chill until hardened.
Cut into squares (I did 12 squares) and store in refrigerator.
Update:
I made the original recipe and find that it holds together much better with the coconut oil. I used tahini instead of peanut butter. I like the taste of the tahini, but I do think PB would bind the ingredients better.