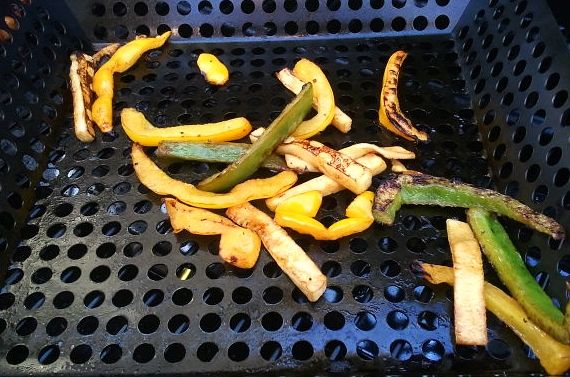 A couple of weeks ago I ordered a grilled veggie wrap at a local eatery. I figured, 'hey, I can make that!' And I totally did.
This is really a non-recipe, so I won't do all of the formal recipe stuff. I'm sure there is a much more complicated recipe out there, and it may even taste better. But, I'm all for simplicity.
Steps: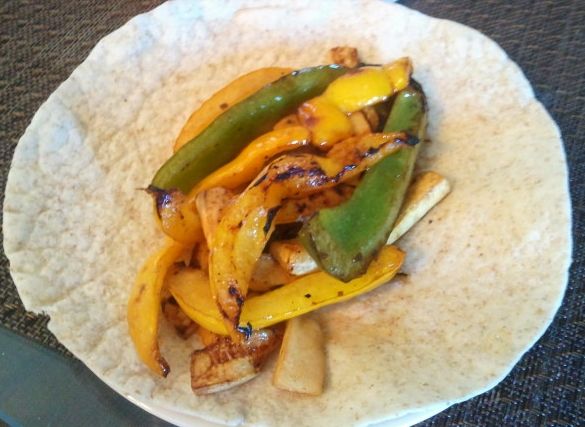 Slice veggies (I did eggplant, zucchini, peppers - next time I will add onion and eggplant...and load up more veggies in general).
Marinade veggies for a few hours. I used a balsamic dressing mixed with a tiny bit of maple syrup.
Grill veggies.
Place on a tortilla. Drizzle more dressing on top of the veggies.
Eat and enjoy!