So, I had another craptastic week. My support systems continue to be awesome and no one has pushed me over and kicked me in the head and told me to get over it. I had hoped to just brush things off and start fresh with a new day. No such luck. However, I did have a nap and it was like a do-over.
My plan is to enjoy the weekend and get some reading done. I hadn't made much of a dent in my co-workers book and I don't want to have it forever.
Anyway, moving along.
(Some) Stuff I Ate: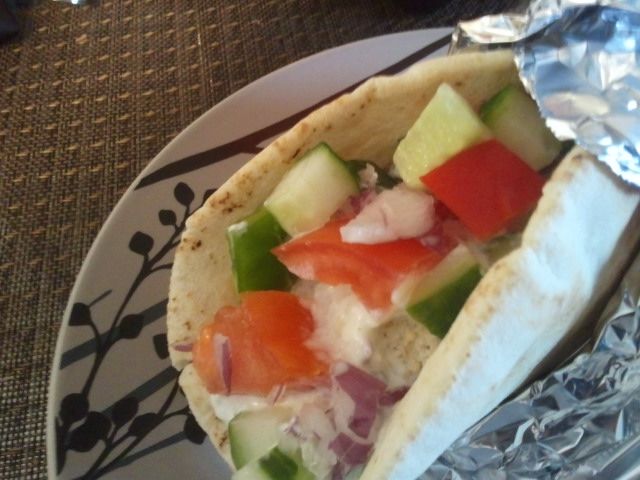 Tofu Souvlaki. Next time I'm skipping the tofu.
Bring on the veggies!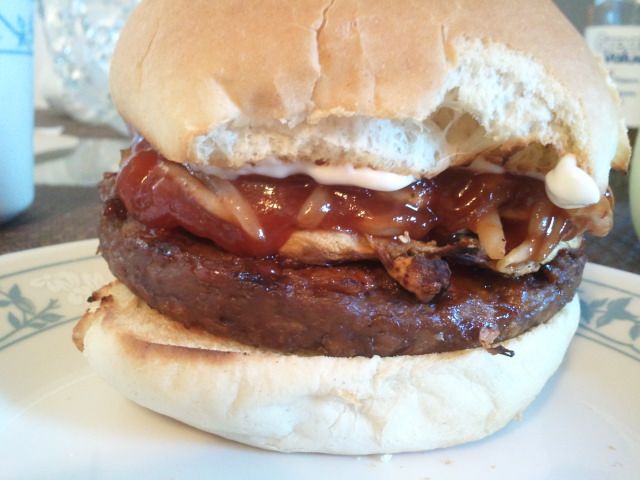 Veggie burger w/BBQ sauce & mayo,
with grilled eggplant, onion,
mushrooms & sprouts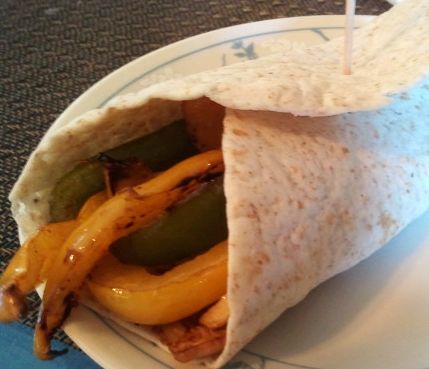 Grilled Veggie Wrap
(Recipe to follow at some point)
Stuff I Want to Eat
Eggplant Parmesan

Naan bread pizza

Couscous salad (I may try a new recipe)

BBQ baked potato

Quesadillas?

Other BBQ food

Banana bread

Cookies
In the Rest of my Life
I wanted to get adventurous in the grocery store. I was going to pick up artichoke hearts. But the seasoned ones were past their expiry date. And yes, my grocery store rocks.
I bought the bunnies a new outdoor pen, which should allow them to get some fresh air more consistently. Bunny Naveen will love this. The other two will plot my demise while I sleep.
I bought a hammock-y thing (not exactly the one I wanted) so I could read while supervising the outdoor bunny playtime.
I'm still reading A Fraction of the Whole and Quiet: The Power of Introverts in a World that Can't Stop Talking
I've started reading The Dovekeepers
I still like eggplant and I've started to like zucchini and bean sprouts
Bunny Naveen
Napping Naveen
(Background Noise: Zayne & Behr)